The Spiral duct has a particular architectural furnishing value by combining excellent functional and economic characteristics,due to the possibility of creating whole ducts, with or without a reinforcement rib, up to and over 6 m, with considerable savings in time and installation costs, and minimal pressure drops within the working system ; the presence of seals on the couplings and the wide construction possibilities allow the execution of any system.
The CANNA srl system also has asmooth internal seam, significantly reducing pressure drops, noise and accumulation points due to dirt over time, a fundamental aspect where are important hygienic conditions of the environment or in the presence of air suction with debris.
In order to optimize the systems under an energy point of view, is available the ISO variant: double-walled spiral tube with interposed layer of insulation, made in different thicknesses and materials in relation to the need.
The production is completed with every accessory to satisfy every manufacturing need, integrating completely with any eventual "made to measure" element requested by the customer.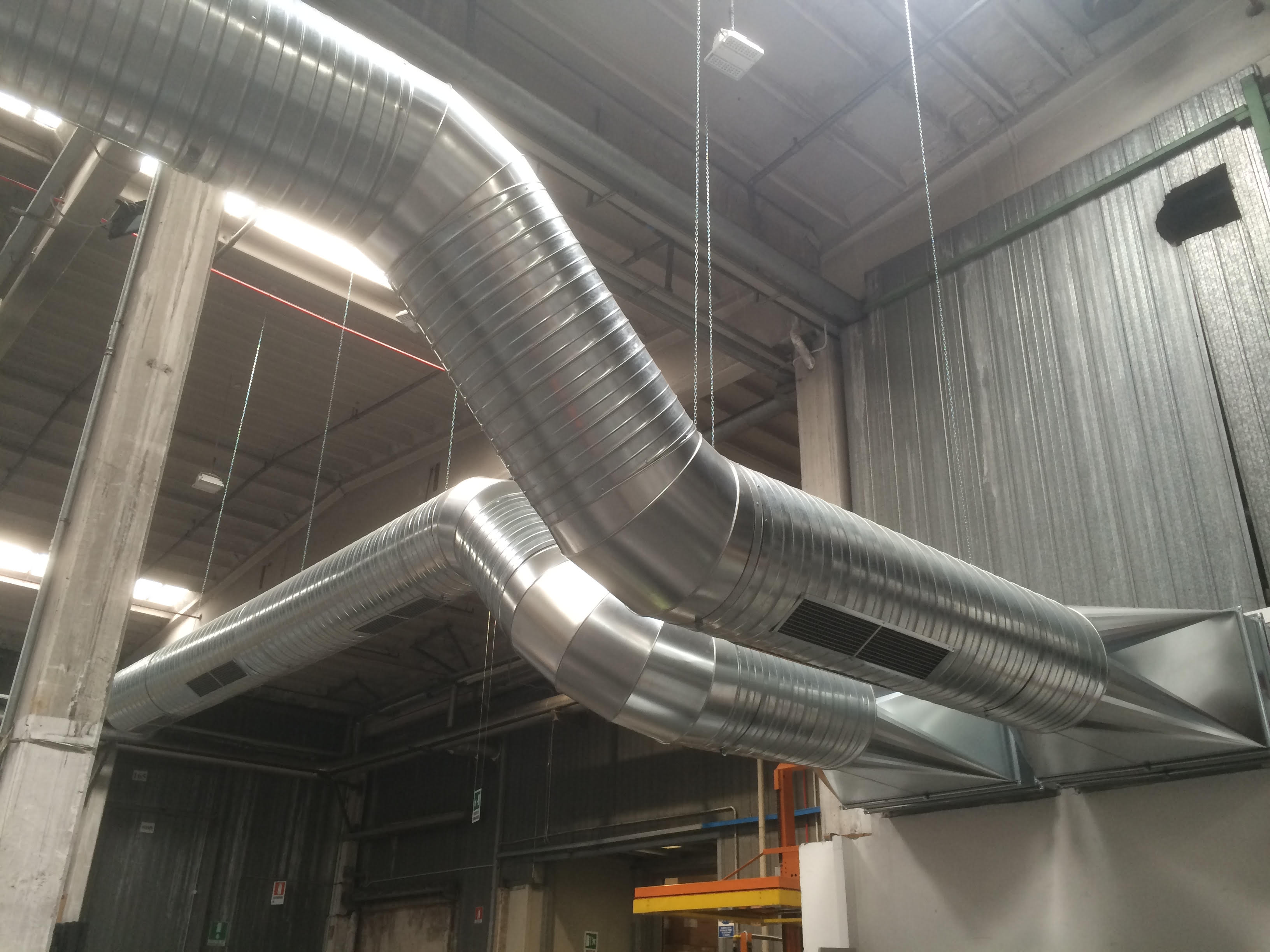 Contact us
For technical details contact us